Google Questions Explorer
Google Questions Explorer
Beta
Discover what people are asking in google Search!
Google Questions Explorer
Enter a Keywords, Topic and Search.
Input 1-3 Keywords for better search. e.g. HTML CSS
How Questions

What Questions

Where Questions

When Questions

Why Questions

With Questions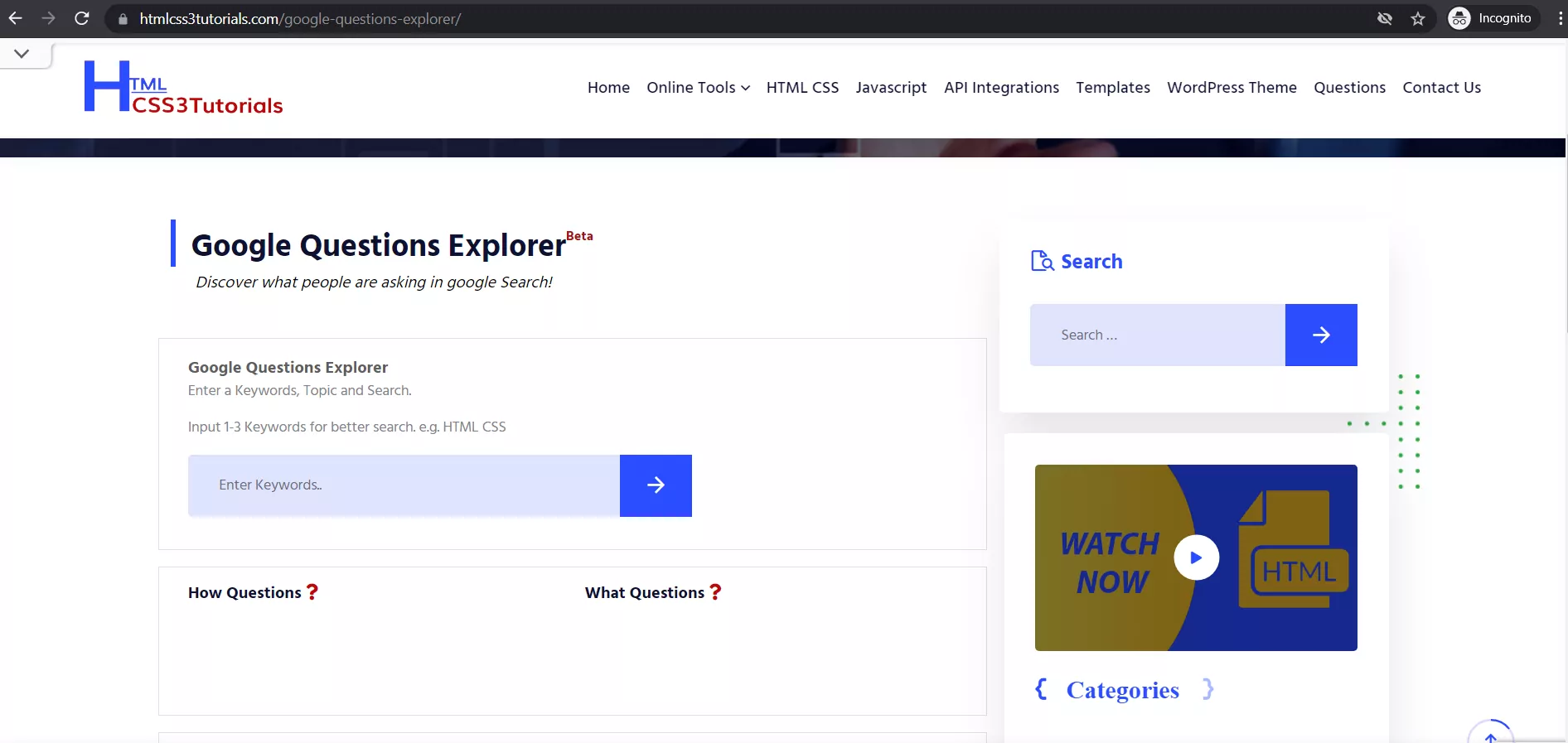 Google Questions Explorer Tool?
Simply, This Online Question Explorer Tool will allow you to find exactly what people/Users are searching for on Google or Bing on the internet, so you can know the best relevant Keyword for your Blog or content because keyword research plays an important role to promote your Website or Blog. This means simply: Get More Traffic, More Shares, and More Conversions.

Free Keyword Research tool
This Free Keyword Suggestion tool will help you to generate a suitable keyword for your blog or marketing strategy. This Keyword Research tool will generate the keyword which searches in the google search.
How to use Keyword Tool?
Simply you can enter 1 or 2 keywords in the above textbox and click on the submit button. The online keyword research tool will generate the data from google suggestions and display on the front end. google question scanner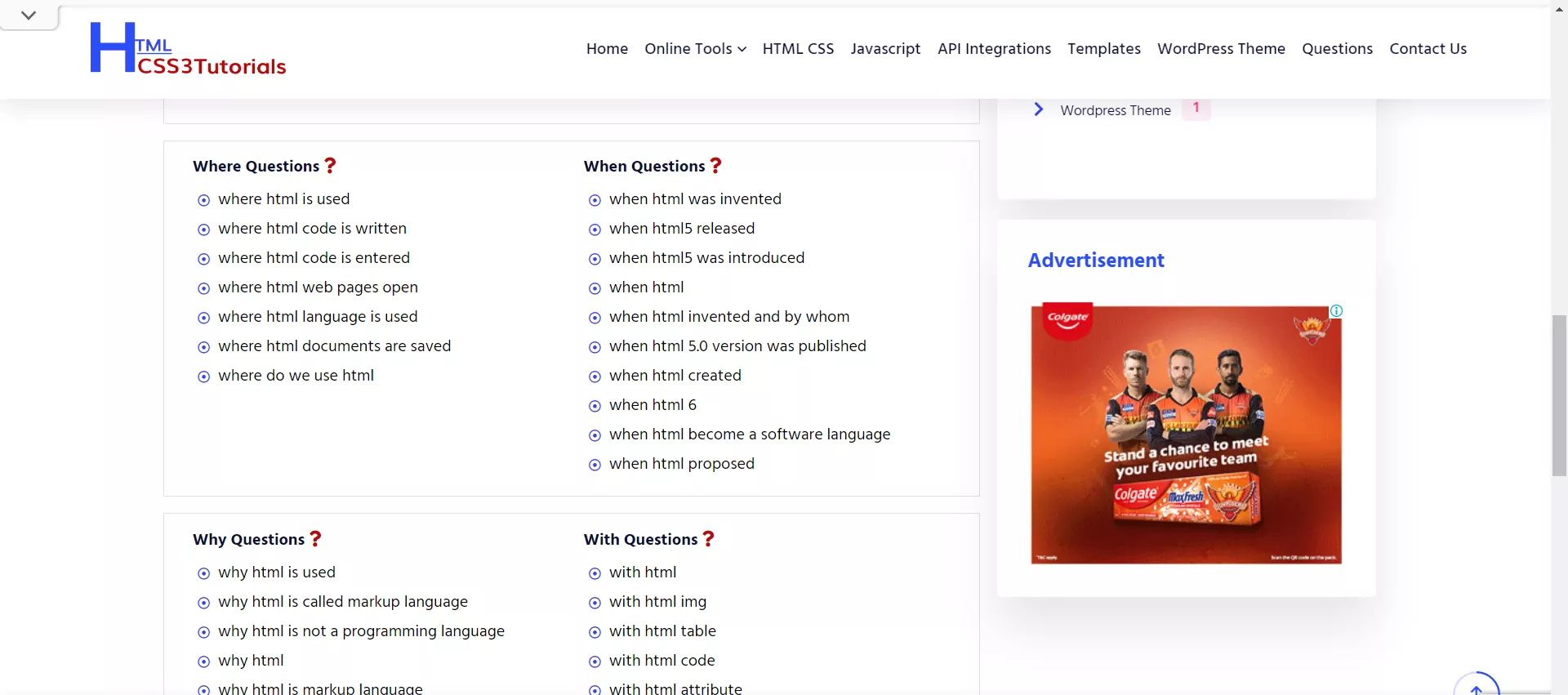 What is an Online Keyword Research Tool?
Keyword Tool is a free online keyword research tool that uses Google Suggestion to generate a maximum of relevant short and long-tail keywords for any topic. It's free to use. You can find a keyword that is a trend in google search.